Pamo Valley Trails Project
Donate Now to the Pamo Valley Building Fund:
Pamo Valley Trail Project Update:
May 19, 2017 - The San Diego Mountain Biking Association (SDMBA) is proud to once again be an honored recipient of the 2017 REI Grant for $15,000. This grant will be used to partially fund the Pamo Valley - Orosco Ridge Trails Plan. This gift from REI will be added to the almost $15,000 that was raised in April of 2017 from over 150 individuals who believe in the vision of more trails for San Diego! The SDMBA Board also allocated $5000 towards this effort. SDMBA has signed on with IMBA Trail Solutions as the professional trail design firm for this project. We are working on scheduling with IMBA Trail Solutions and hope to have them here in Ramona late this month! Yes, this month - May, 2017!
Map Link
to Pamo Valley Area
The San Diego Mountain Biking Association is excited to announce that the first planning steps are being taken to create a mountain bike specific trail system in San Diego County! SDMBA has received a Letter of Intent signed by Will Metz, Cleveland National Forest Supervisor, to work in partnership with the Cleveland National Forest to develop a conceptual plan for a mountain biking specific trail network in Pamo Valley! Pamo Valley located north of Ramona is surrounded by approximately 23,000 acres of non-wilderness contiguous Forest Service ownership.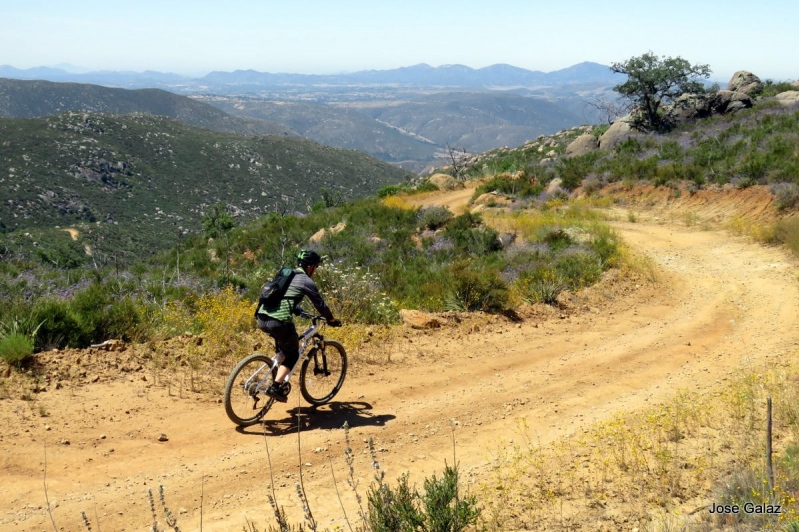 SDMBA has contracted IMBA Trail Solutions, a professional trail design contractor, on a conceptual plan for the area. IMBA Trail Solutions is experienced in creating conceptual trails plans across the country including Forest Service designs and extensive implementation experience in the NEPA (National Environmental Policy Act) process. We hope to produce a quality plan that will include all skill levels from beginner to expert and downhill. We are operating within Forest Service trails standards so we will be limited to natural features only, but with great topography and extensive rock formations this area is prime mountain biking territory.
We have great partners to work with at the Forest Service and specifically at the Palomar District Office where this project will originate. We have some significant hurdles to cross before we get to an implementation phase, but we have identified mechanisms to assist in fast-tracking unbudgeted projects in the NEPA process. We will also be signing on to assist in the building, and ongoing maintenance of these trails. Further as the Forest Service does not have the budget for these types of projects we plan to fund the initial part of this project through a mixture of grants, corporate and industry support, and crowd funding.
We know everyone will have a lot of questions about this project, but let's be clear this has been a project San Diego County has needed for some time. We have always envisioned a legal network of mountain biking specific trails in our own backyard. Although not located central San Diego, this is a massive area with nearly unlimited potential for recreation and will offer a year around destination for mountain bikers! We foresee this project being implemented in a phased approach, there are several roads that bisect the property and potentially offer a good guide for how the project could be phased.
Ben Stone
Vice President
Please email questions to
bens@sdmba.com
* All donations are tax deductible to the extent allowed by law. Of the funds collected for the Pamo Valley - Orosco Ridge Building Fund, no more then 10% of donations will go directly to SDMBA staff time. Money donated to this project will go towards design, project management, trail building and potentially paying for Forest Service Staff or an outside consultant to fast-track this project. All funds that pay for Forest Service Staff time will be used directly for this project only and would pay for resource reviews. These costs and this project are not within the Forest Service budget, but are need to complete the required NEPA process for this trail project.

If you wish to discuss an offline donation please contact executivedirector (at) SDMBA.com.
Checks made out to SDMBA are graciously accepted at PO Box 881491, San Diego, CA 92168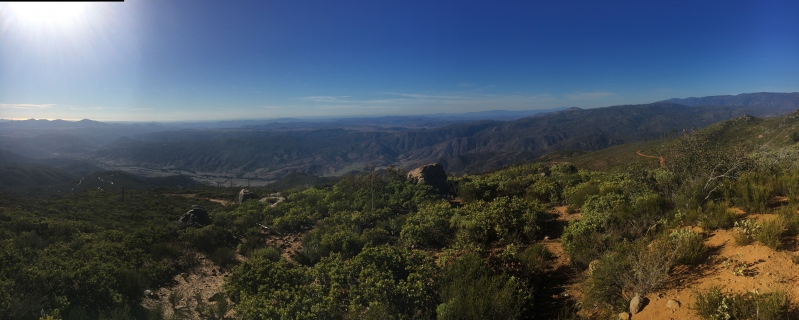 Donate Now: