Bike Skills Park Development
SDMBA promotes the sport of cycling for all people of all ages and skills. We believe that one of the best places to do this is at a Bike Skills Park.

These next generation parks are popping up all around the country with great success. Bike Skills Parks promote a healthy, active lifestyle and create a diverse and vibrant community hub. SDMBA advocates have worked for over a decade to bring bike parks to San Diego County! This hard work is finally starting to pay off. See updates below on projects throughout the County.
---
Sweetwater Bike Park
The Sweetwater Bike Park opened on January 4, 2020 with over 1000 riders in attendance. Two public community meetings were held in early 2018 to gather input from the public on this project. The conceptual design has been completed by KTUA and the contract has been awarded to S&B Engineering who will manage the build, and Schneider Grading lent their artistry to the major elements of the park including 2 flow trails, 3 pump tracks, and 3 progressive jump lines.

The park is FREE and is open daily from 9:30 a.m. until 5 p.m. (Winter Hours) weather permitting. Park will be closed after rain events. Follow the Sweetwater Bike Park Facebook page for updates.
Sweetwater Bike Park is located at 6057 San Miguel Road, Bonita, CA 91902.
Sponsorship opportunities are available as well as signage and naming considerations. Contact ExecutiveDirector@sdmba.com for more information.

SDMBA has committed to raising $10,000 annually to support a part-time County staff position to assist with Bike Park operations. You can contribute directly to that effort HERE.
---

Pacific Highlands Ranch Pumptrack opened in mid 2019 built by Pardee Homes and now managed by the City of San Diego. This is a concrete surfaced facility with two progressive pumptracks that is open to bikes and skateboards. Located at 5977 Village Center Loop Road, San Diego, 92130.
---
OTHER PROJECTS IN DEVELOPMENT:
County of San Diego Projects:

Otay Valley Bike Park: The County of San Diego is actively working on plans with HilRide for a small bike park in the Otay Valley Regional Park in partnership with the City of Chula Vista and the City of San Diego. The park should break ground early in 2021 and open by Summer 2021.

Alpine County Park - in conceptual phase. Public meetings held in 2019 and continue in the fall of 2020.

Spring Valley All Wheels Park - public meetings held in fall of 2020. Predominately at skate park but designed for bmx, scooters, etc. as well.

City of Carlsbad - Veterans Memorial Park: several public meetings held in 2018-19. Planning on going.

City of Escondido - Multiple properties being considered including Mountain View Park. Pumptrack at Jesmond Dene park is approved and funded. Planning is ongoing.

City of San Marcos - Bradley Park: development in planning phase. Public meetings held in 2019.

Chula Vista Elite Athlete Training Center as part of Chula Vista BMX operated by Tyler Brown has a small pump track and progressive jump lines. Open limited hours so please check their hours of operation before visiting.



Check out how fun a Bike Playground can be!

Population Served
Families / K-12 (5-19 years) / US& International
All ages and levels of bike riders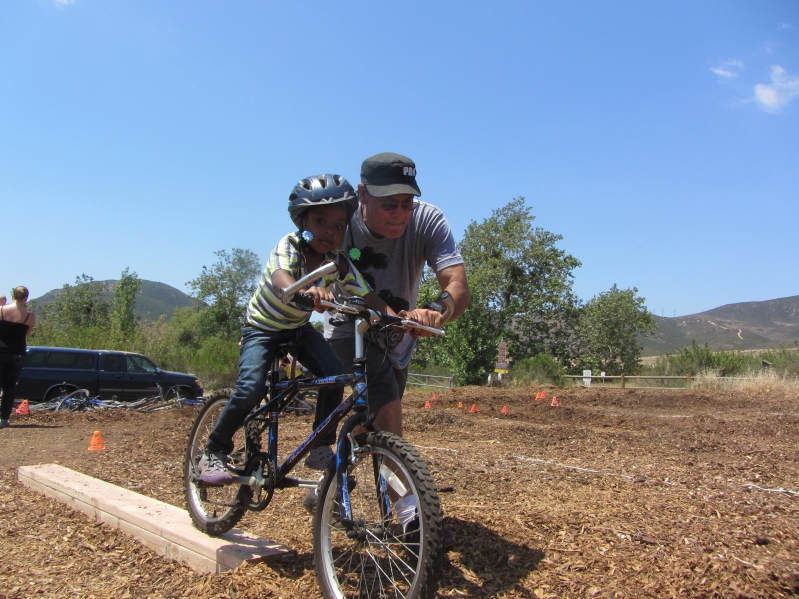 Program Long-Term Success
Long term success would be to have bicycle skills complex areas become a physical reality in several locations across the county along with other recreational opportunities allowing easy access. Long term success would be to have a park supported and built by local jurisdictions including the County of San Diego.
Program Success Monitored By
Proposals, forum, jurisdictional minutes recording stated needs and presentations of SDMBA proposals.