Black Mountain Open Space Park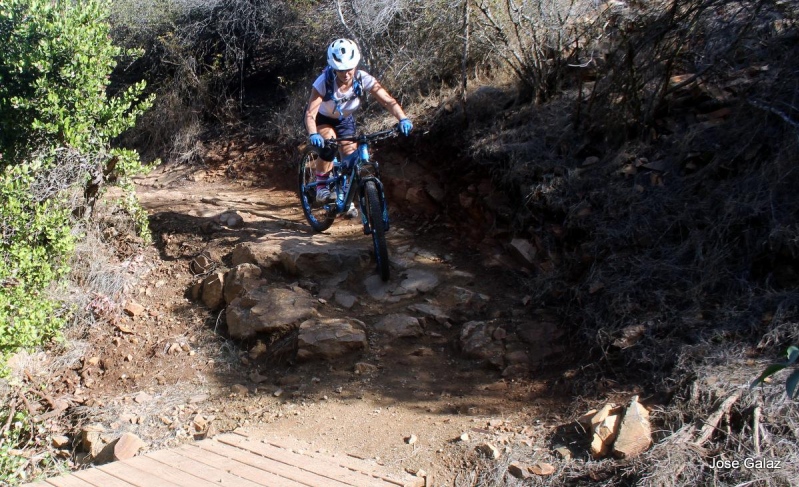 Black Mountain Open Space Park (City of San Diego) offers challenging climbs, chunky singletrack and some beautiful views of the surrounding area. SDMBA has worked over the past few years in partnership with the City of San Diego to create a multi-use trail system that offers a fun experience and in addition works to preserve the natural resources in this urban open space. SDMBA volunteers have built many of the trails here in partnership with the City of San Diego including Lilac, Ahwee, Manzanita and more. Work began on the highly anticipated Black Widow Trail on the southwest side of the mountain in December of 2018. Work continued on Black Widow into May 2019 because of late rains but it is not quite finished yet. Please wait for official opening before riding Black Widow.
---
There are many loops available at Black Mountain but the Lilac Miners Summit Route will get you to the top! This intermediate lollipop with an extended spur makes for a great 2-4 hour out-and-back ride that's well marked, includes lung and leg bursting climbing, followed by enough rowdy descending to make it worthwhile.

This hiker/biker/dog-shared route is best ridden counter-clockwise to help manage the use. Multiple 'bail-out' points such as fire roads and alternate trailhead parking lots make this a great route to challenge your limits with increased ease and safety. Bring plenty of water as the trail gets lots of sun, and please share the trail with other users.
Lilac Miners Summit route on MTB Project

*EBikes are allowed on non-motorized trails in areas managed by the City of San Diego.

Resources:
City of San Diego Black Mountain Open Space Webpage
Current Trail Map