Daley Ranch Project
The City of Escondido specifically and the San Diego region as a whole are significantly constrained by development and lack of open space for legal mountain bike trails. In direct contrast to this is the City of Escondido's Daley Ranch. Daley Ranch is comprised of 3,058 acres with 20 miles of existing trails. The existing trail system at Daley Ranch limits user experience due to lack of trail planning, difficult access, lack of flow or destination and overall poor trail alignments. The trail system is comprised of the remnants of old ranch roads and has never been optimized to incorporate the natural beauty, topography or any other positive aspects of Daley Ranch. The potential for trail improvement and overall user experience is very high at Daley Ranch.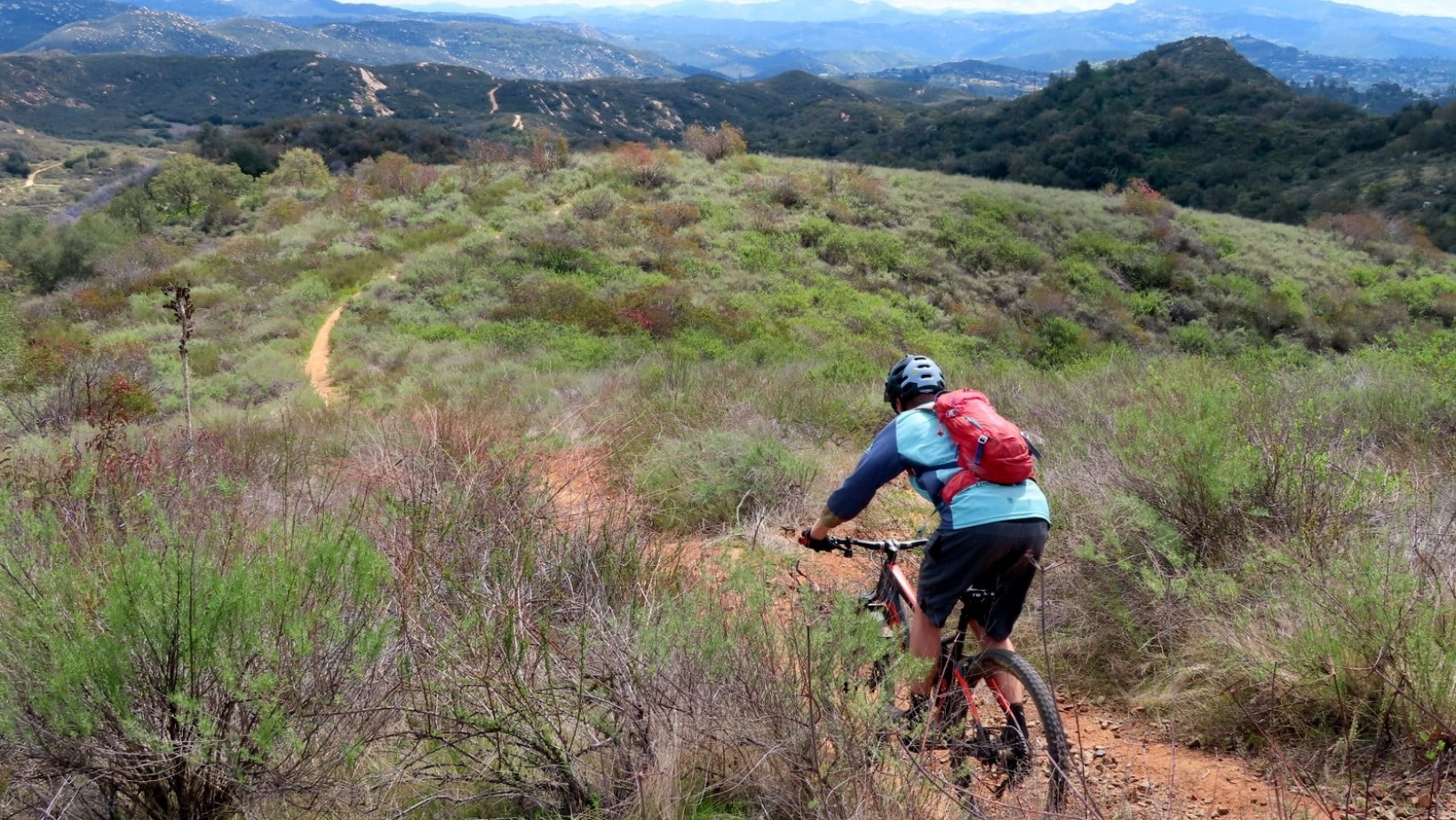 Crest Trail - Daley Ranch

A Daley Ranch Master Plan was last completed in 1999 at the time of the establishment of Daley Ranch as a park and has not been updated. The trails master plan designated existing ranch roads as the trail system and did not look to flow, sustainability and user experience.

SDMBA is working with the City of Escondido and local partners, Valley Center Trails Association and the Friends of Daley Ranch, to unlock the potential of Daley Ranch with the help of an IMBATrail AcceleratorGrant awarded in 2019. Additional funding also coming from amazing SDMBA sponsors such as BoochCraft who donated $5,000 for planning and work in early 2019.

In the winter of 2019-20, SDMBA held several workdays at Daley Ranch to work on BobCat and Crest Trail. SDMBA also held a two day Trail Crew Leader Training with one day of classroom training at the beautiful Daley Ranch House and one day of field training. This momentum for volunteer days was halted by the Covid-19 crisis.

SDMBA received a grant from the National Environmental Education Foundation in early 2021 to purchase trail usage counters and accompanying software from TrafX. The data collected will help the City of Escondido to better understand and manage the trails at Daley Ranch. Very preliminary data, is showing that Daley Ranch can experience about 200,000 visitors annually with approximately 75,000 of those being mountain bikers. To learn more about the trail counters we use click here

SDMBA is also conducting a Trail User Survey in March of 2021 to also gather data about the number of visitors, how often they visit, and what their primary activities are at Daley Ranch.

The improvements to the Daley Ranch trail system, which will be a multiple year project from planning, analysis and implementation, will result in 20 plus miles of purpose-designed and built trails. The improvements will create a location that is sought after by not only the local population but the regional population. With overnight camping facilities already available adjacent to Daley Ranch the area will be able to serve a very broad variety of riders from both near and far.

August 2020 Update from Scott Hansen, SDMBA Trail Liaison to Daley Ranch:
Covid may have quieted us a bit but it has not stopped us! We are happy to report that we have been continuing to make progress at Daley Ranch. Hopefully, some of you have noticed the improvements a small but hardy group made to the Bobcat single track. We were able to implement some much needed corrective measures to the severe erosion problem while making the rider experience a blast. We also did some additional fine-tuning handwork to the Crest single track.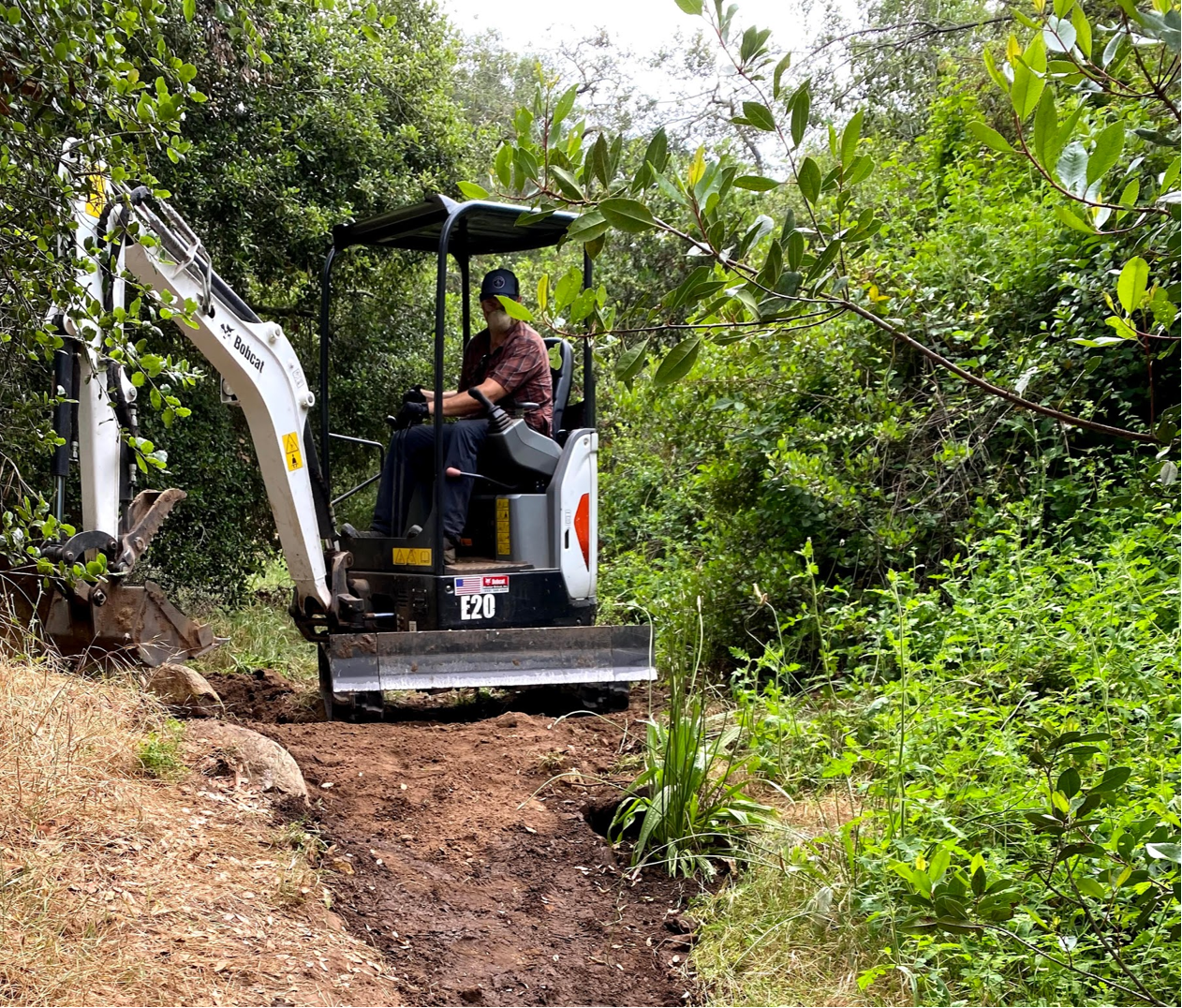 While the trail work is much needed the bigger news is that our highly anticipated project with IMBA Trail Solutions to conduct a full trail study at Daley Ranch has begun. This trail study was the result of a competitive $15,000 matching International Mountain Biking Association (IMBA) Trail Accelerator Grant applied for by the City of Escondido. These matching funds for this grant are being contributed SDMBA, The Friends of Daley Ranch and The Valley Center Trails Association all contributing $5,000 each towards the $15,000 match for a total project budget of $30,000. Of course, the initial field work and assessment of the existing trail system being done by IMBA Trail Solutions perfectly coincided with the very persistent heat wave in Mid August. A big thank you to Chris Orr for his superhuman effort to evaluate and categorize every foot of trail on Daley Ranch during triple digit heat and high humidity.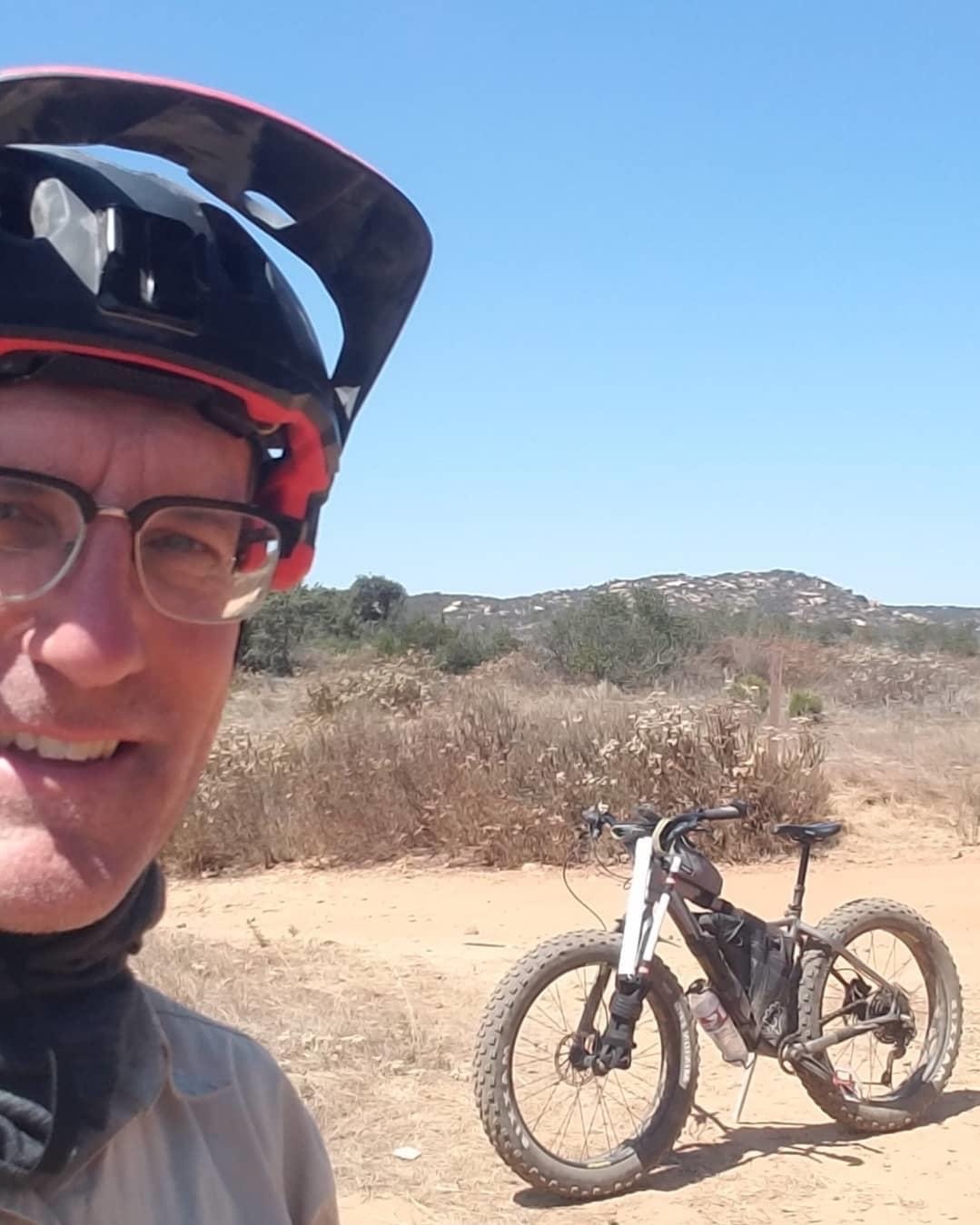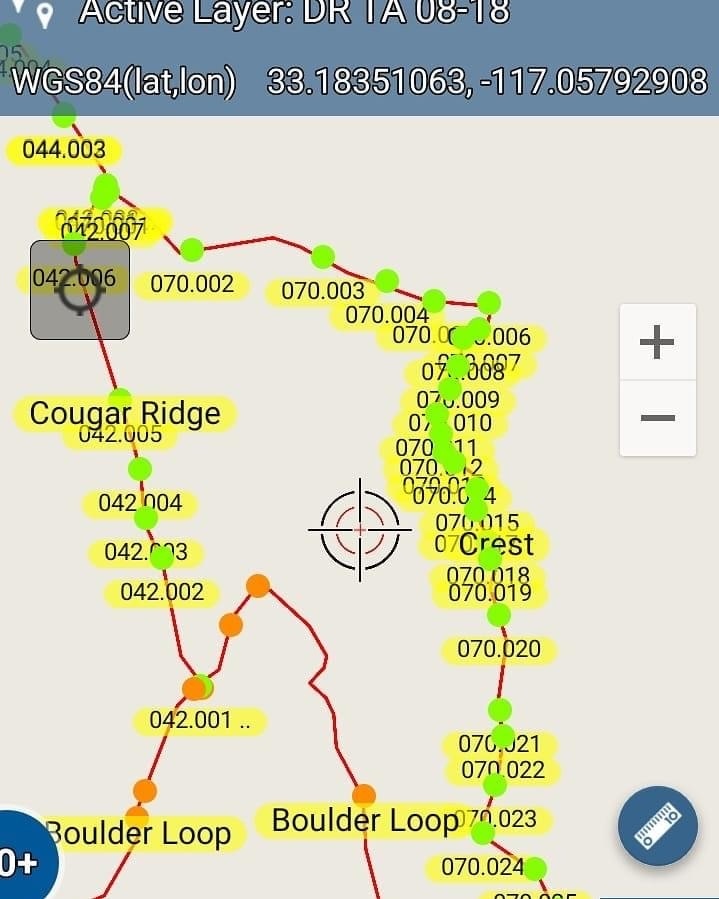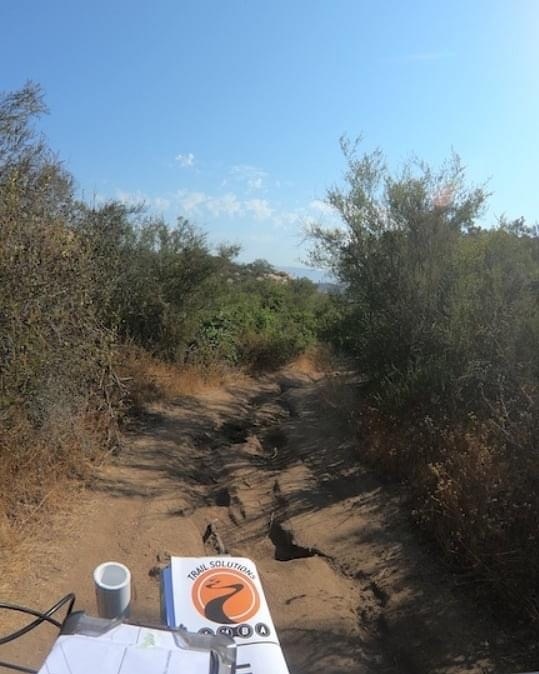 Much more information regarding the Trail Study will be shared as the project progresses. The initial impressions, of which none of are surprising, is that Daley Ranch is a special place with amazing potential yet to be realized. The trail study will document the current trail conditions and outline a prescription for improvements through reclassifications and realignments to make a sustainable trail system that benefits the environment and the users.

Of course, with any project of this scope we are continuing to focus upon funding Daley Ranch improvements. With a strong can-do attitude and great partners and members, we are confident that we will be able to make significant and long-term improvements at Daley Ranch. Please let us know if you have funding ideas, interest, or want to get involved to make a difference.
We are looking a bit into the future and anticipate that we'll actually be able to hold some socially distanced appropriately managed volunteer events as we carry into 2021. We look forward to your continued support and most importantly to being able to socialize with each of you during our upcoming Daley Ranch events.

Scott Hansen
SDMBA/Daley Ranch Trail Liaison
daleyranch@sdmba.com