Orosco Ridge Trails Plan
Please find below a complete timeline of the Orosco Ridge project including linked documents and updates on current status.
---
The Vision:
Less than an hour from central San Diego, Pamo Valley boasts over 20,000 acres of contiguous Forest Service land that currently has little to no trails. The vision for the Pamo Valley area, north of Ramona, is to create a system wide concept plan for a sustainable and connected trail system that will become a valuable asset to the region and a place for people to experience and connect to their public lands.

Mountain biking continues to be a rapidly growing sport with an estimated 50,000 riders in San Diego. In addition, more people are finding hiking, trail running, backpacking and other outdoor activities a necessary release in the modern world. In a rapidly growing county like San Diego, more people are trying to use fewer trails leading to user conflict, user-created trails, environmental impacts and unsatisfied users. The need is great for a well planned and sustainable trail system in Pamo Valley so this pressure can be decreased.
SDMBA, in cooperation with the Palomar District of the US Forest Service, is working to produce a concept master trails plan that will include trails for all skill levels of mountain bikers from beginner to expert and downhill and will also include many miles of multi-use trails to be enjoyed by hikers, cyclists, equestrians, trail runners and other lovers of the outdoors.

There are some significant hurdles to cross before we get to any implementation phases, but we have worked with the Forest Service to identify mechanisms to assist with unbudgeted proposals in the NEPA (National Environmental Policy Act) process. SDMBA will also be signing on to assist in the building, and ongoing maintenance of these trails with our many skilled and passionate volunteers.
What has been accomplished so far:
November 2016 staff from the Cleveland National Forest and Palomar Ranger District attend SDMBA meeting. USFS staff present Pamo Valley and Orosco Ridge as a prime location for new trail opportunities.
February 2017 Will Metz, Cleveland National Forest Supervisor, provides SDMBA a Letter of Intent.

April 2017 SDMBA Board allocates $5,000 towards design for trails at Orosco Ridge.

May 2017 REI gives SDMBA a $15,000 grant to assist in the designing of trails at Orosco Ridge.

June 2017 SDMBA pays IMBA Trail Solutions for Master Planning throughout Orosco Ridge and Pamo Valley spending nearly $24,000 on planning documents.

July 2017 Christopher Dowling, Palomar District Ranger, produces a Letter of Priority for the project on Orosco Ridge.

August 2017 SDMBA raises an additional $29,000 through crowdsourcing to cover USFS staff time to complete studies needed under NEPA.

September 2017 SDMBA and Cleveland National Forest enter into a Collection Agreement to reimburse USFS for staff time to complete NEPA review.

October 2017 NEPA for this project officially begins.

November 2017 SDMBA, and USFS partner to hold a Trail Stewardship Summit in San Diego County to highlight this project and success in Region 5 with over 100 participants.

January 2018 SDMBA launches a subsequent fundraising campaign to crowdsource an additional $20,000 to cover additional staff time and a higher level of study/planning at the request of USFS.

February 2018 SDMBA hires Drew Perkins Consulting and spends nearly $15,000 at the request of USFS for a higher level of planning and closer corridors for NEPA review.

April 2018 A 30 day comment period opened up with over 500 comments in favor of this project including government, individuals, business, chamber of commerce, and non-profit partners.

April 2018 District Ranger Christopher Dowling leaves the Palomar Ranger District

July-December 2018 Cleveland National Forest bills SDMBA nearly $9,000 for Forest Service staff time for the NEPA review.

August 2018 Amy Reid becomes District Ranger for the Palomar District.

October 2018 SDMBA staff meet with District Ranger Amy Reid to discuss Orosco Ridge project.

February 2019 SDMBA staff meeting with Palomar Ranger staff after finding out that all studies have been put on hold.

---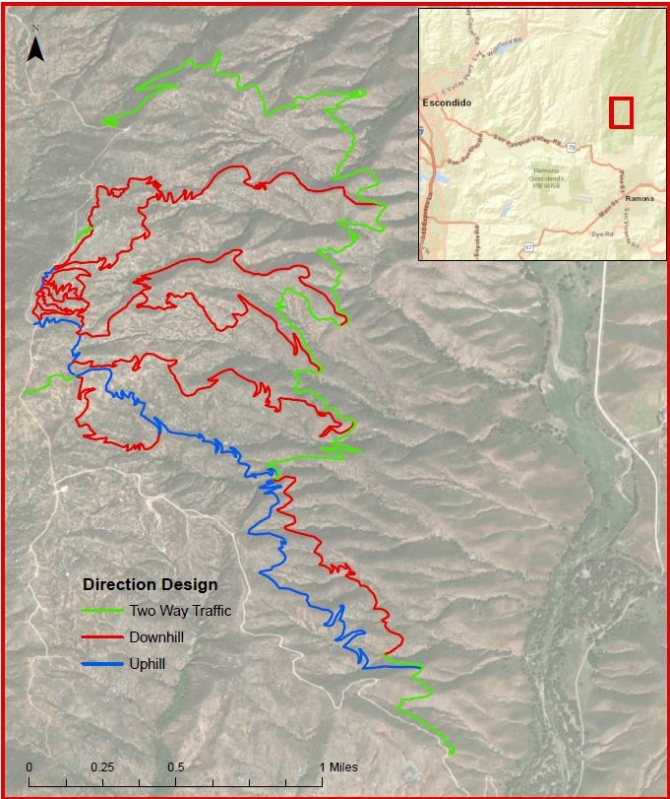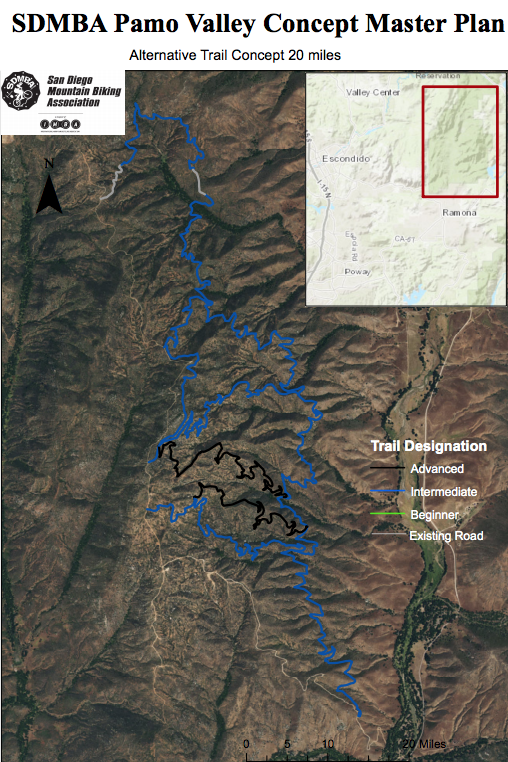 Questions? bens@sdmba.com

More Info: USFS Palomar District/Orosco Ridge Project Page
How you can help:
Attend monthly SDMBA advocacy meetings to stay informed of progress on this plan and other efforts around the county. Check event calendar for details.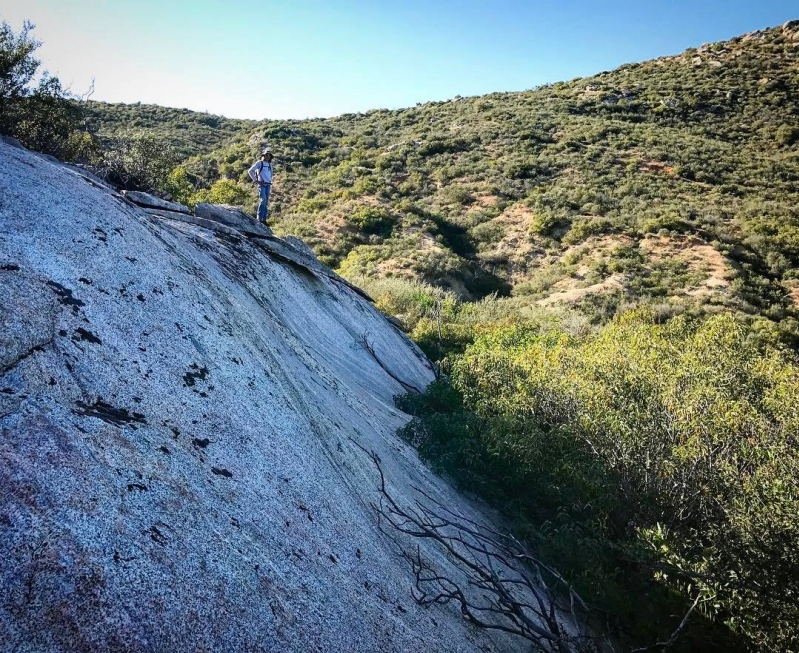 Donate Now: