Otay Valley Regional Park

The Otay Valley Regional Park represents one of the major open space areas within southern San Diego County, linking South Bay with the lower Otay Lake Reservoir. From playing fields and picnic areas to hiking, biking, and horse trails, the park will provide local residents and visitors with a variety of recreational opportunities. At the same time, efforts are in play to protect open space, wildlife, and historic, agricultural, and archeological resources.

The trails in Otay Valley Regional Park are mostly wide pathways with a short section of singletrack. Great for a quick short exploration for beginners and families. Expect some gravel, packed dirt, and very few areas that become muddy if it has recently rained. There are a few bridges, ponds, and lots of wildlife, especially birds.

Bonus: Take a spin through the Greg Cox Bike Park located just west of the 805. More info.

In the fall of 2023, SDMBA completed two sections of boardwalk totalling 350 feet long. Located east of Beyer Way,
t
his feature will allow hikers and cyclists to stay on the trail alignment and out of the mud in this seasonally boggy area. This area is now more accessible, more sustainable, more fun AND it will protect the surrounding habitat.

All trails are mutli-use and multi-directional. Always expect other trail users and as always, Be Nice Say Hi!

Parking is available at the west end of the trail system at Swiss Park or you can park at several staging areas located along the valley. If you start at Swiss Park on the west end, you can ride east all the way to the 805 and then head back west.

Eventually, thanks to the Otay Regional Trails Alignment Study, this route will connect to Lower Otay Reservoir to further to the east.
TRAIL TIPS
Primary Trail Type: Cross-Country

E-Bikes Allowed: YES, Class 1 and 2 only

Suggested Route: Otay Valley Loop -

8.5 miles, 227 feet of elevation gain

Land Status: City & County Managed

Land Manager: City of San Diego & City of Chula Vista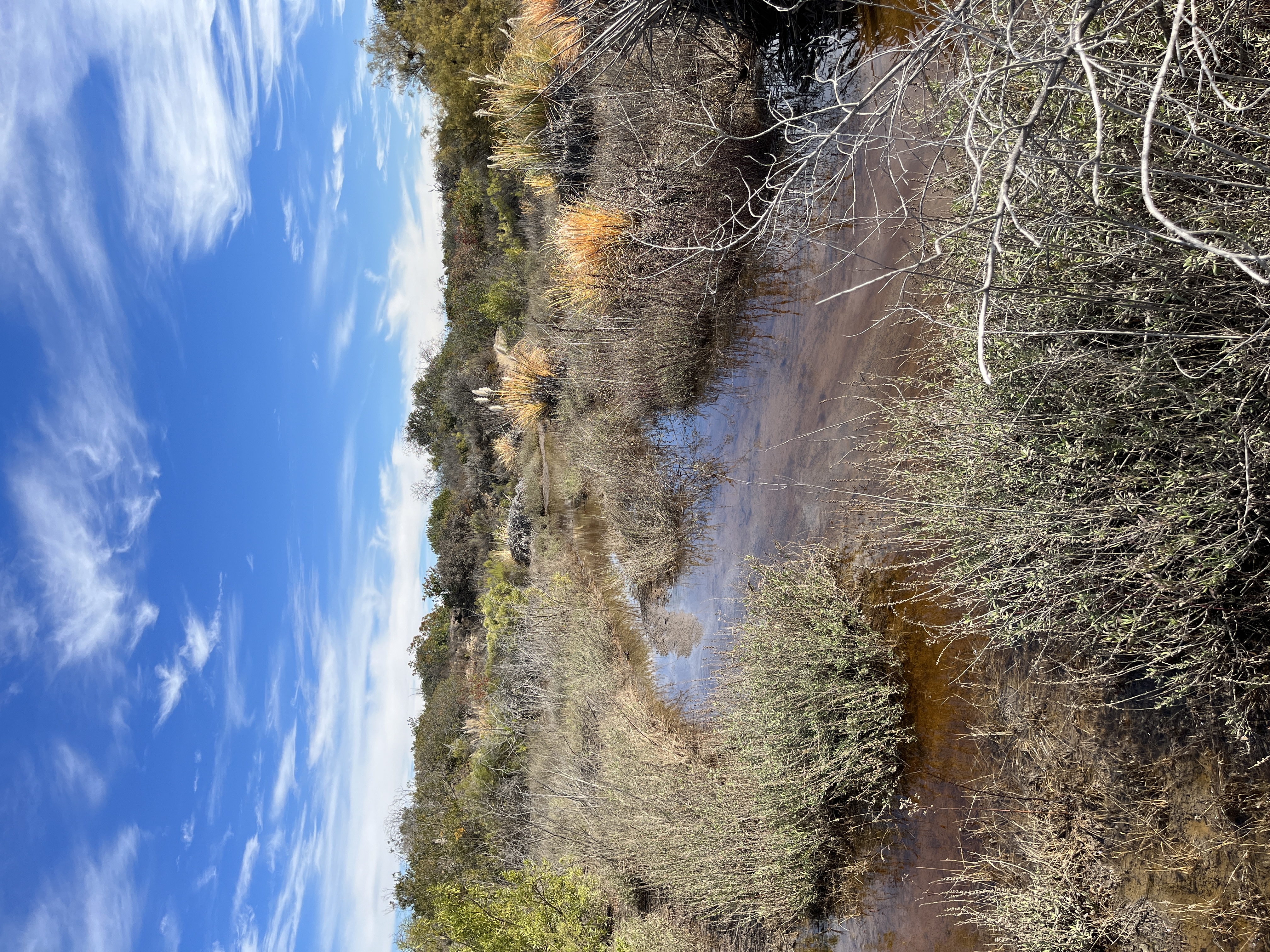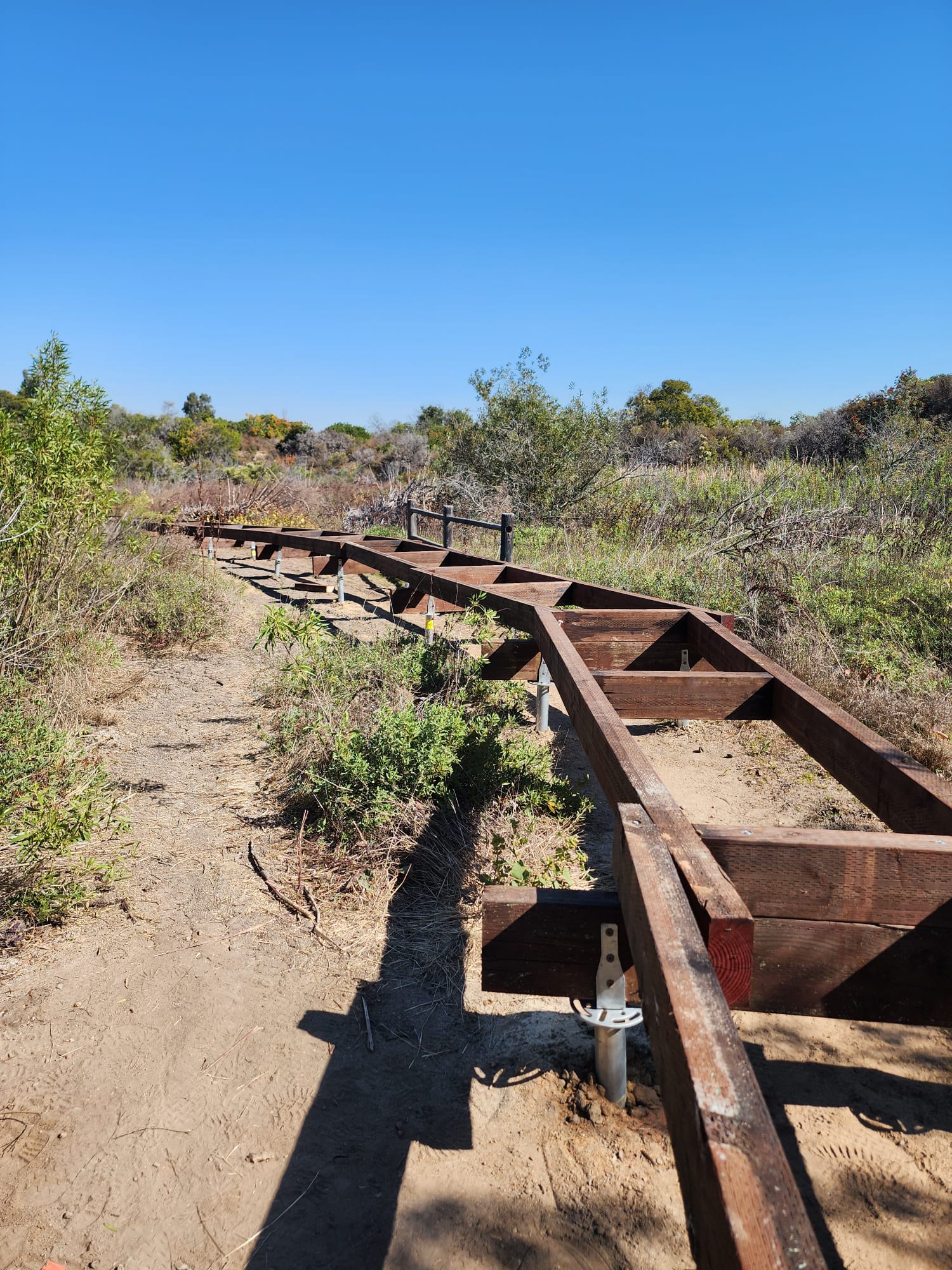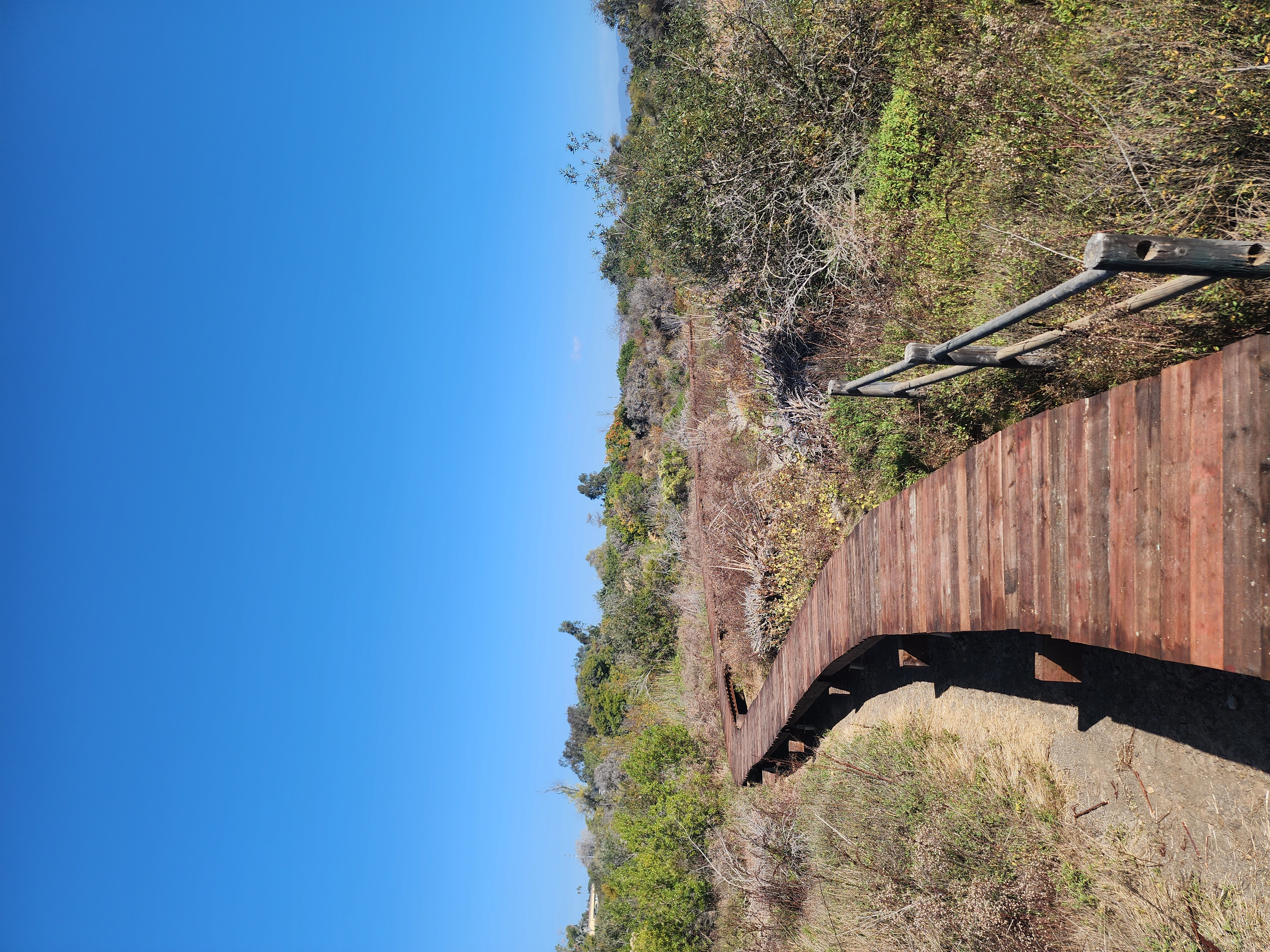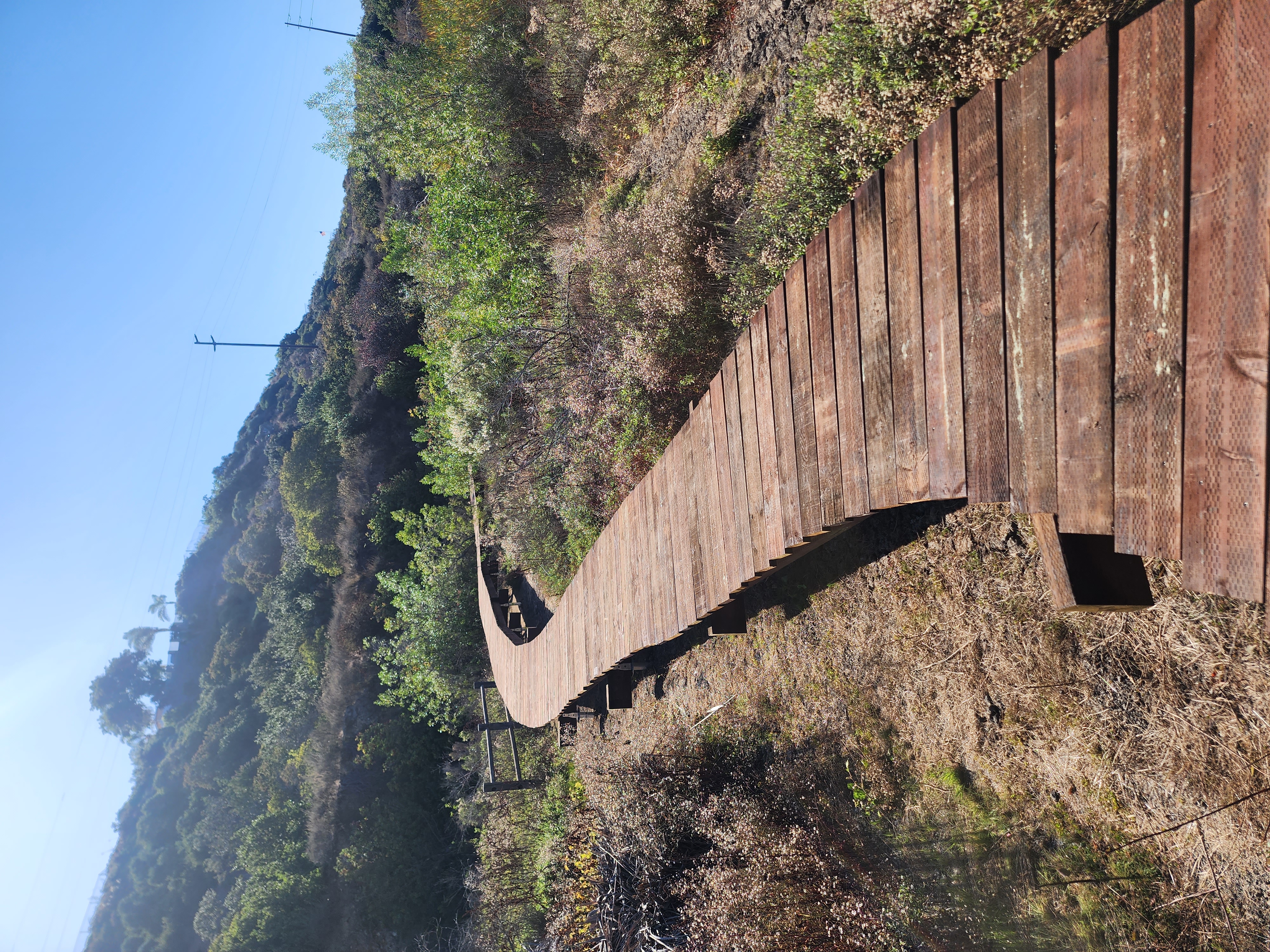 Before: Season Flooding 2022. Boardwalk in process Boardwalk completed November 2023

Pond View Point County Ride On MTB Challenge Greg Cox Bike Park