Otay Valley Regional Park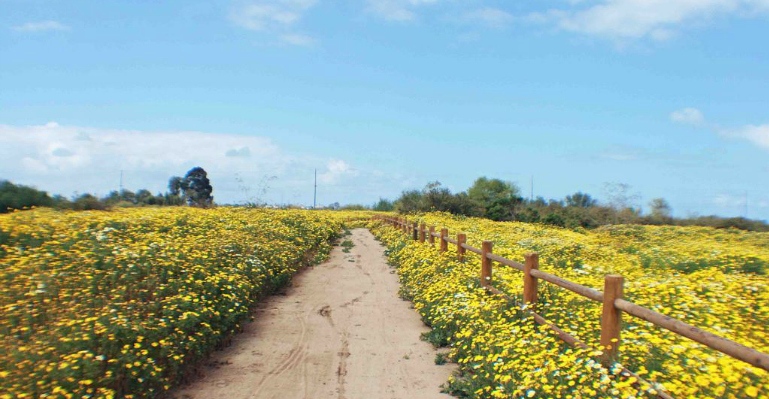 The Otay Valley Regional Park represents one of the major open space areas within southern San Diego County, linking South Bay with lower Otay Lake Reservoir. From playing fields and picnic areas to hiking, biking, and horse trails, the park will provide local residents and visitors with a variety of recreational opportunities. At the same time, efforts are in play to protect open space, wildlife, historic, agricultural, and archeological resources.
The trails in Otay Valley Regional Park are mostly wide pathways with a short section of singletrack. Great for a quick short explore for beginners and families. Expect some gravel, packed dirt, and very few areas that become muddy if it has recently rained. There are a few bridges, ponds, and lots of wildlife, especially birds.
The trail can be ridden in both directions. Parking is available at the west end of the trail system at Swiss Park or you can park at several staging areas located along the valley. If you start at Swiss Park you can ride east all the way to the 805 and then head back west.
Eventually, thanks to the Otay Regional Trails Alignment Study, this route will connect to Lower Otay Reservoir to the east.
Ebikes (class 1 and 2) are temporarily (May 2019-May 2020) allowed in the Otay Valley Regional Park to determine the appropriateness of their continued use in these areas.

Resources:
Otay Valley Regional Park webpage
Otay Valley Regional Park
on
Trailforks.com